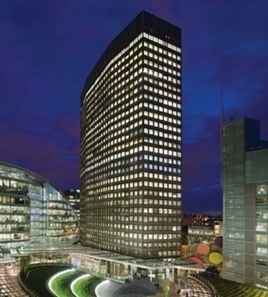 Description
Deals for you – not your inbox!
Recommending a personal set of deals for you from thousands of daily offers, all without sending you a single email.
____________________________________
In the Press…
TechCrunch – "Find offers you like, so you can kill the daily deal emails"
Appolicious – "Making it easy to find great deals in your area (and on things you want)"
iDB – "Using the dealBoard app is the easiest way I've found to search multiple deal sites and services"
____________________________________
How it works?
DealBoard learns your interests in under a minute by simply swiping icons for the brands you use and don't use around the screen. dealBoard then filters thousands of daily deals based on YOUR characteristics. dealBoard anonymously learns your preferences each time you like or dislike a deal, getting smarter and smarter as you use it.
____________________________________
✓ FIND DEALS YOU MIGHT NEVER OTHERWISE SEE
On a daily basis, dealBoard searches through THOUSANDS of offers from all of the top deal sites in the country, like Groupon, and many, many more.
✓ ONLY RECOMMEND DEALS RELEVANT TO YOU
dealBoards uses a fast and fun way to learn your characteristics based on brands that you use. The App continually learns about your deal preferences as you review and vote on and buy offers from many different daily deal sites.
✓ SEE WHAT YOUR BRANDS AND OFFERS SAY ABOUT YOU
dealBoard now lets you see what your choices say about you in the form of a Word Cloud. Not quite right? dealBoard gives you the power to edit your interests and demographics to make the deals you receive even MORE relevant to you!
✓ HOW RELEVANT IS THE DEAL?
Deals our scored out of three, three stars being the most relevant. If you feel the deal was incorrectly matched, you can either like or dislike the offer and future deals will become more accurate. dealBoard even tells you if the deal is a walk, drive or plane away!
✓ REDUCE THE CLUTTER IN YOUR INBOX
Inbox full of untargeted, impersonal offers? Well, here's your chance to leave that all behind. With dealBoard, YOU are the one in control. Get the offers that YOU want, wherever and whenever you want without a single email. All in a single, fun app.
✓ IT'S FUN AND EASY TO USE
Using the game-like interface, let dealBoard do the legwork for you! Save money, get the best deals on the market, and…NO sign-up required!
____________________________________
http://www.dealboardco.appspot.com
Follow us @ twitter/dealboardapp
Like us @ facebook/dealboardapp
See on www.nfluence.com